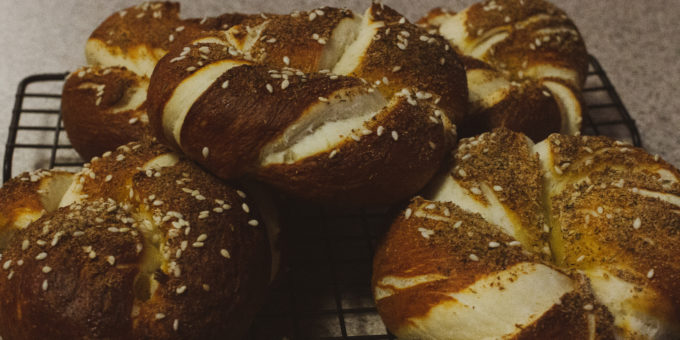 It is nasty outside today: I can't quite tell if it is ice pellets or freezing rain hitting the window, but any outdoor activities or errands are cancelled.
This weather triggered something in me that needed carbs. I decided to look for a recipe for bagels or some other individual serving of bread so that we could have them throughout the week and not let them get stale from slicing.
I settled on this recipe for pretzel twists. It seemed close enough to a bagel without needing to add a sweetener to the dough or water, which I don't have on hand. I've never made pretzels or bagels, so it was going to be a learning experience either way.
I did have to veganize the recipe, but that wasn't a problem. The two switches I made were:
Substitute Melt vegan butter for the butter
Substitite canola oil for brushing the rolls instead of egg
I found I needed an extra tablespoon of water, but I did measure my flour by volume not weight. Just make sure your dough forms smoothly.
For the seasoning, I used a combo of:
Garlic salt
Onion powder
Paprika
Sesame Seeds
Dried Dill
I also didn't wrap the dough in tin foil. I found it worked just as well to dampen a cloth and tie it around the bowl while it sat in the oven to proof. This swap helped reduce the waste generated in the recipe.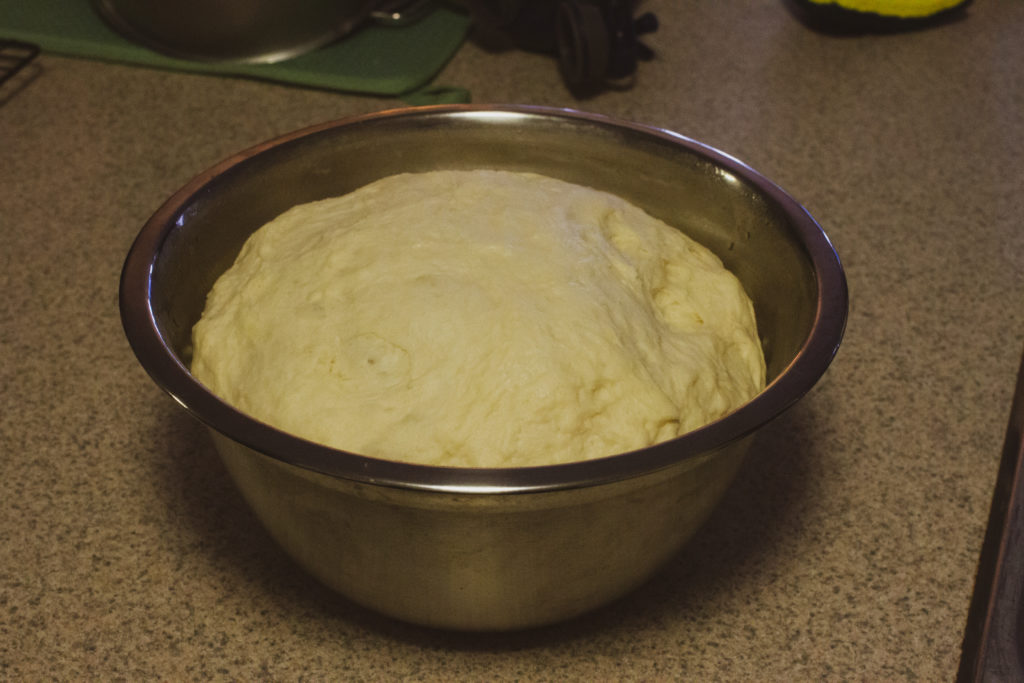 It's not specifically stated in the recipe, but I started the water boiling and pre-heated the oven at the same time that I formed my rolls. There was enough time during each boil to form a new roll, so I worked as follows:
Form roll,
place in boiling water,
form new roll,
remove roll from water,
add new roll to water.
After they were all boiled I brushed them with a generous coating of canola oil and sprinkled the topping.
They turned out great! My rolls are larger than you might expect from this recipe as I made 8, not the 10 as instructed.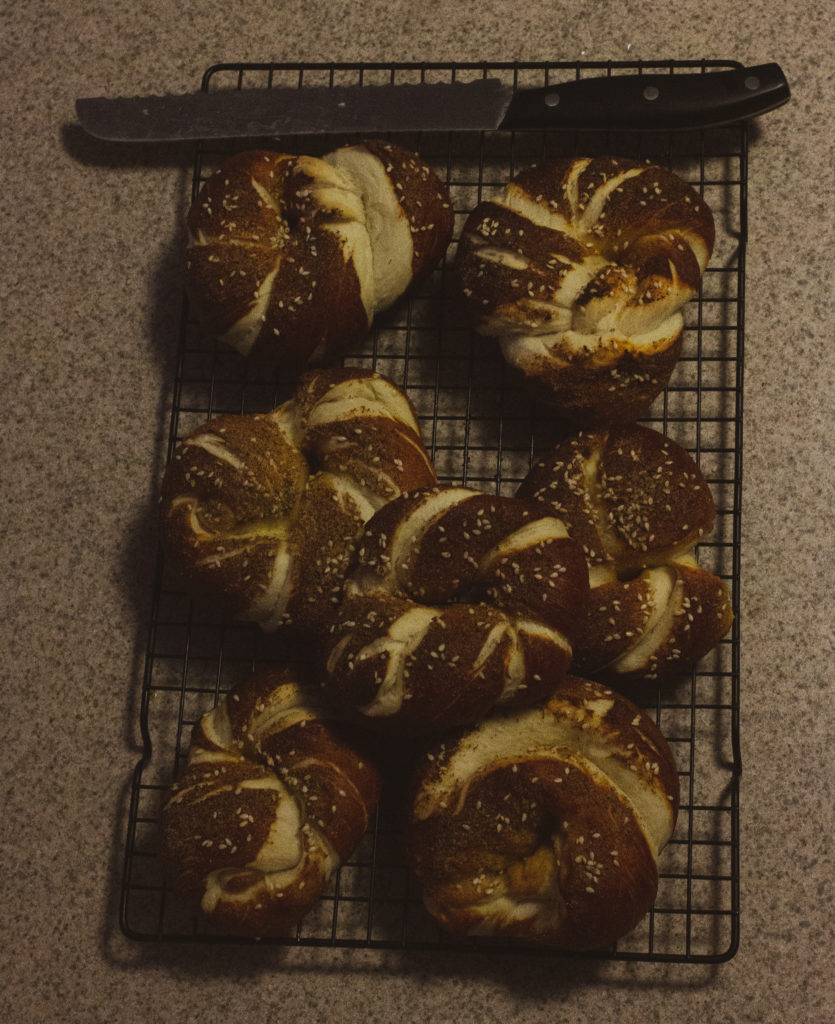 They turned a beautiful chestnut brown and have that distinct pretzel texture and flavor. I think next time I will mix some of the spice mix into the dough as well. Otherwise, if you are using them for an open-face sandwich, you'll have one really flavorful half and one with no flavor powder.
I'm very happy with this recipe and will add it to our rotation so that we can reduce our dependence on store-bought breads, and reduce our consumption of single use plastic in the form of bread packaging.