Last week we finally made the move to the house we bought in early spring. The house buying process was a rollercoaster (that we will talk about more in another post) but we are here now and super grateful.
The house is in pretty decent shape, so after some paint touch ups and unpacking, we turned our attention to the outdoors. The previous residents had a small veggie patch near the house that was overgrown and needed some love.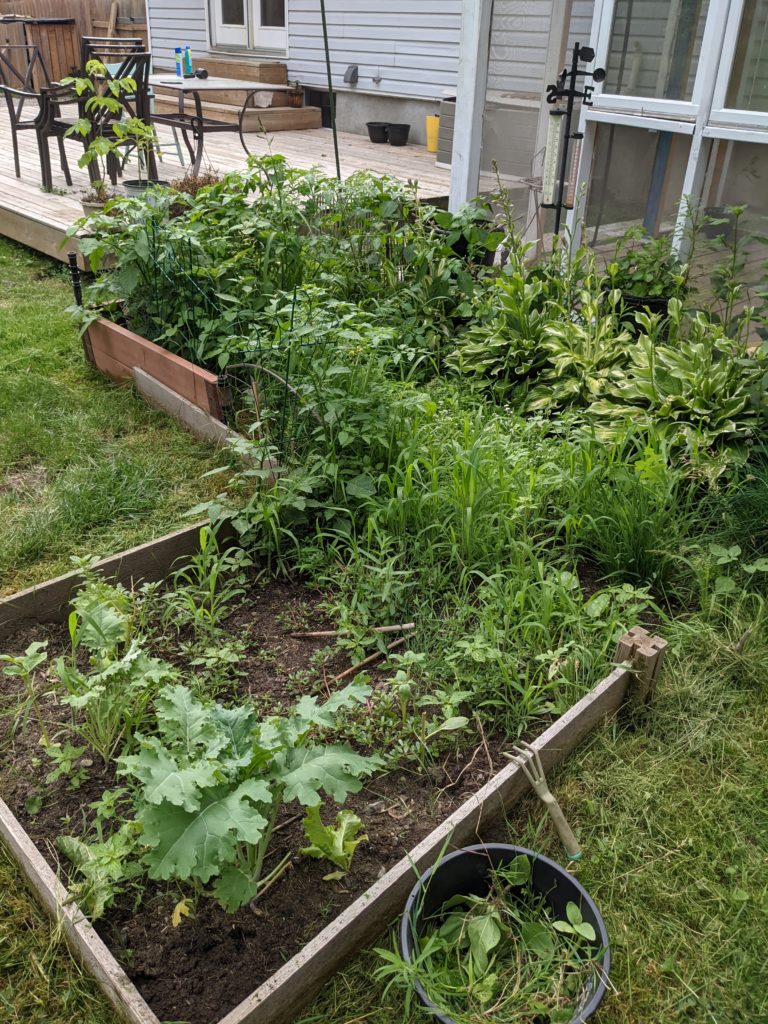 We decided to keep only the healthiest tomato and pepper plants, the prolific chives, the hostas and an unidentified bush in the back. Everything else was torn out.
We purchased two bags of black soil to top up the bed, and used some left over fertilizer from our balcony garden in 2020. We also bought two bags of cedar mulch to place around the surviving plants to keep the soil moist and reduce watering requirements.
Because we knew we would be moving in June, we didn't start any seeds indoors nor did we plan for a container garden like last year. We looked up crops that would do well being direct sowed in late June/early July and settled on:
Carrots (16 per square, 4 squares)
Turnips (9 per square, 4 squares)
Beets (9 per square, 4 squares)
Rainbow Chard (4 per square, 4 squares)
Spinach (4 per square, 6 squares)
We selected varieties that mature in less than 60 days, but other that that just went with whatever was available at this late stage at the local feed and seed store. We have some lettuce and kale seeds from our container garden that we will also plant when the heat dies down a bit, probably in containers.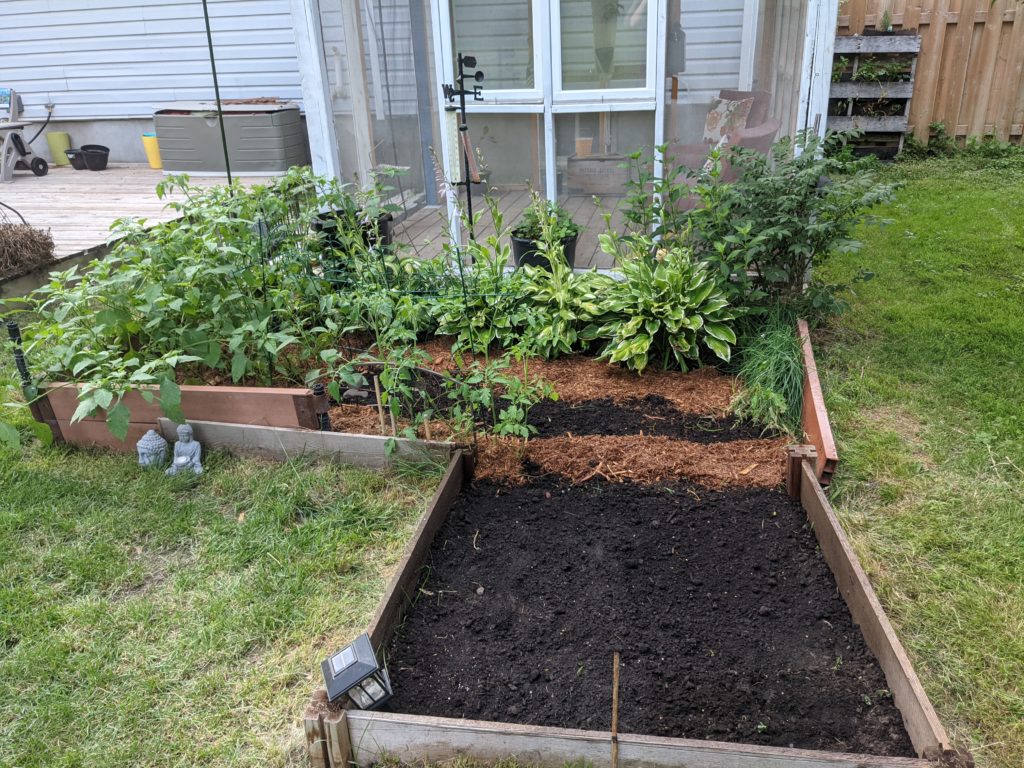 It was a wonderful experience to get our hands duty in our first ground level gardening project. One of our favorite things to do in the apartment was to pop outside and check in on our plant babies. Now we get to do that on a larger scale, while day dreaming about what next year's garden will bring.
You can watch the video we made about this project below: